Carbocysteine Powder CAS 638-23-3 Chemical Product
Carbocysteine is white to light gray crystalline powder, CAS No.: 638-23-3, Molecular Formula: C5H9NO4S, Molecular Weight: 179.19, EINECS No.: 211-327-5. Mainly used for the treatment of chronic bronchitis, bronchial asthma and other diseases caused by thick sputum, difficulty in expectoration and phlegm blocking the trachea.
Product Name

Carbocysteine Powder CAS 638-23-3 Chemical Product

Appearance

White powder

Test




HPLC




Certificate




ISO 9001




specification

99% min




Keywords




Carbocysteine Powder




Carbocysteine Chemical Product




Carbocysteine Chemical Powder
Appearance: white powder
CAS: 638-23-3
MF:C5H9NO4S
Storage: 2 Years
Shelf Life : Cool Dry Place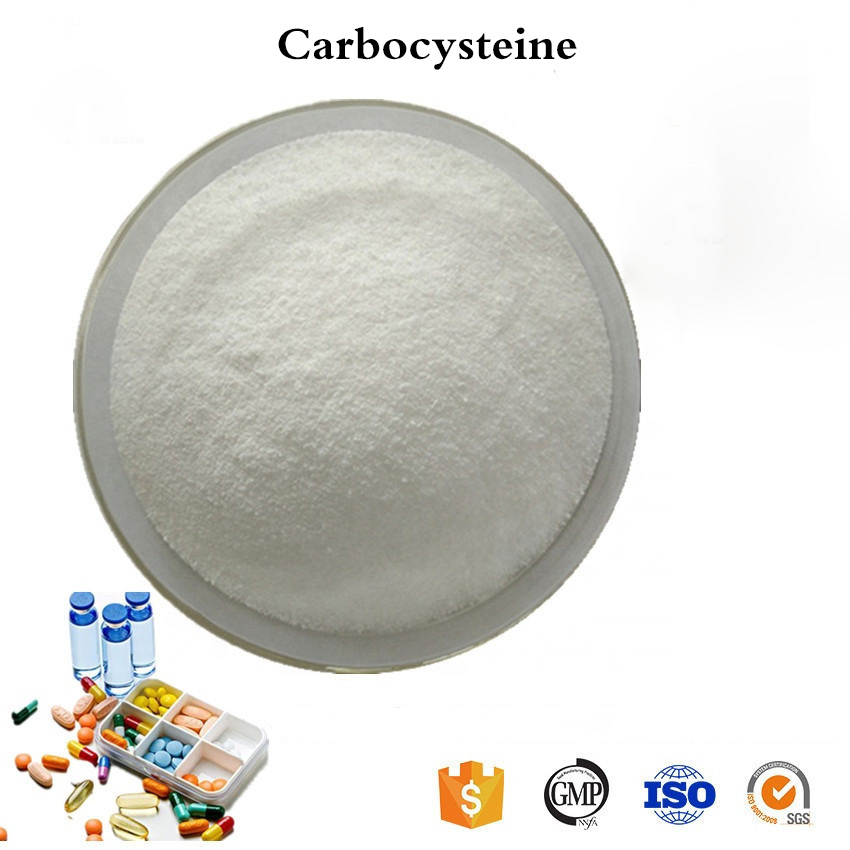 Xi'an Hollysince Biotech Co., Ltd., located in Weiyang District, Xi'an, Shaanxi, China, is a professional researcher and one of the leading manufacturer in the field of pharmaceutical chemicals and plant extracts. Hollysince Biotech is specialized in research, development, production, processing and sales. It has absolute advantage because of its strong research strength, advanced production facilities, modern management system and experienced service team.

Hollysince insists in innovation and produce high quality products. We have standard GMP workshops and complete plant extraction equipment and chemical synthesis equipment The superior product quality is guaranteed by 300,000 level air-conditioning clear system within extraction, purification, drying and packing procedures. The products are exported to 80 countries and regions all over the world.

We also have talented personnel and completely equipped laboratory for the quality controlling. Various detection devices are also equipped in Hollysince Biotech. Our main products are medical raw materials and plant extracts. They are widely used in Human APIs, Veterinary Products, Food Additives, Cosmetic Raw, Healthcare Product, Vitamin And Enzyme research and so on.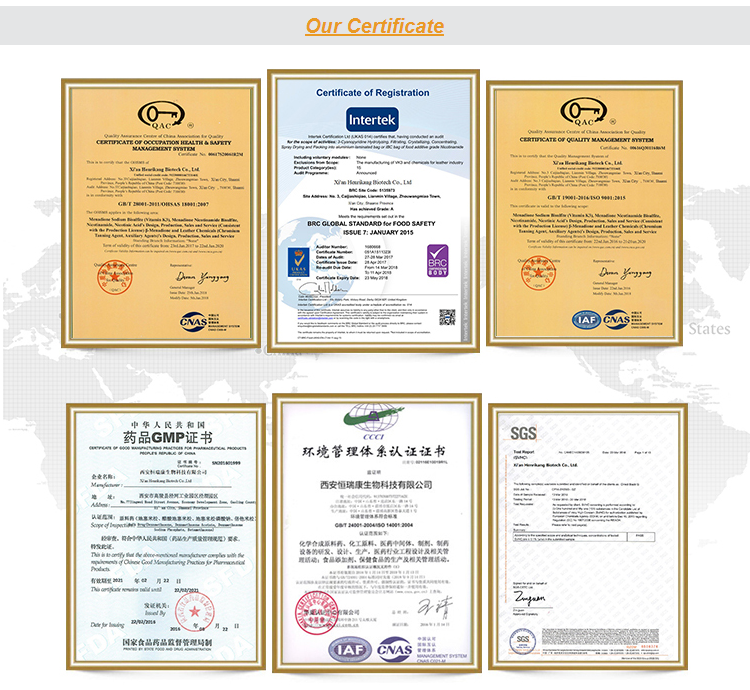 Today let's see one of our skin whitening products--- hyaluronic acid, hyaluronic acid,it is white powder, We have two grades, food grade and Cosmetics grade, hyaluronic acid is an acidic mucopolysaccharide. It is a natural component in human skin. Its main function is to combine water and maintain the water content of skin. It is an important basic material for human skin to maintain water tenderness. It is called natural moisturizing factor. Regarding food grade, The most important role is to keep water and lock water. In addition, it can also improve joint function, repair gastric mucosal injury, promote wound healing, improve cardiovascular system, improve chondrosis symptoms, and improve human immunity.

Cosmetic grade hyaluronic acid has eight effects: moisturizing, weakening acne marks, whitening, shrinking pores, regulating sensitive muscles, removing wrinkles and anti-aging, removing red blood filaments, filling and shaping.

It is one of the most important moisturizing agents in the physiological environment, which is different from other moisturizing agents. Therefore, it is called transparent moisturizing agent, has the most important effect on the moisture retention of the skin in different seasons. Hyaluronic acid not only has high water retention performance, but also is skin barrier. Hyaluronic acid can reduce the transmission of ultraviolet rays, at the same time, can repair the skin damage caused by ultraviolet rays. When the skin is slightly burned, applying hyaluronic acid cosmetics on the surface can reduce pain and accelerate the injured part 's healing.Due to the natural, maintenance, safety and other characteristics, it is used in skin care and make-up market with a variety of end products.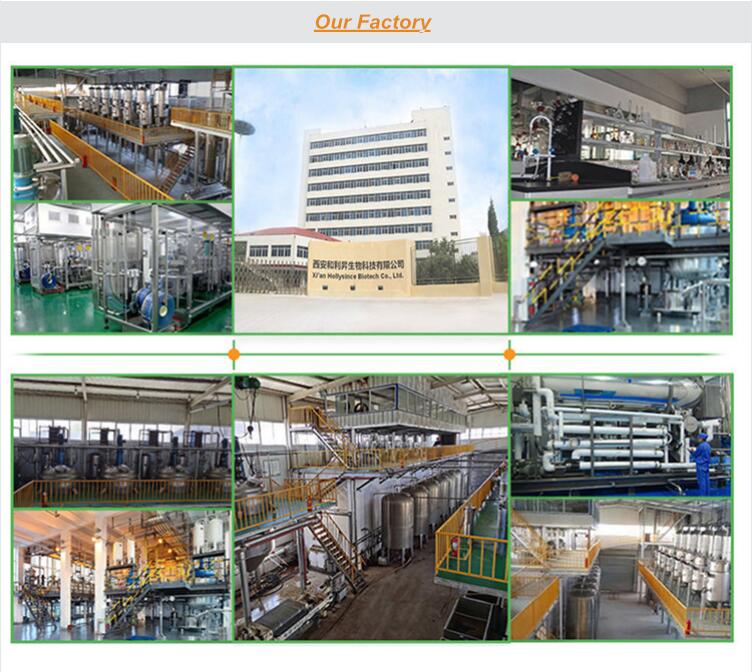 Our company are ISO Certificated Group Manufactures, three Millions registered Capital, 320 Employees, Professional export experience to more than 70 Countries. such as: Vietnam, Malaysia, The United Arab Emirates, Turkey, South Africa, Nigeria, Brazil, Canada, Peru, USA, UK, Spain, Germany, Poland and so on. Our factory has 3 production work shop. Meanwhile, the factory is equipped with the researching and quality inspection center, with strong technology research and development strength. Now we are standing in front of the industry foundation, we provide quality products and services to target customers around the world.

We are professional manufacturer of Pharmaceutical raw materials, Veterinary Raw materials, cosmetic raw materials, herbal extracts, food additives and others since the year 2012.
There are many medicines of plants, which account for the majority of medicines and have a long history of curing diseases. The working people of our country have attached great importance to the role of plants in preventing and curing diseases since ancient times. According to records, as early as 234-223 BC, there were written descriptions of using herbal medicine to treat diseases. The composition of botanical medicine is complex, and it contains a lot of active ingredients for disease treatment, such as nitrogen-containing alkaline organics called alkaloids, various organic acids, compounds that can be hydrolyzed by dilute acids or enzymes, volatile oils, tannins and amino acids, etc. In nature, medicinal plant resources are extremely rich.