Machine description:
Applications for cnc plasma Cutting Machine
Cnc plasma cutting machine price can be used in a dvertising industry: Advertising signs, logo making, acrylic cutting, plastic molding, a variety of materials, decorative products, production of advertising
Advertising Letter cnc plasma cutting machine price can be used in metal industry: For steel, copper, iron, aluminum, galvanized plate, titanium plate and other metal sheet cutting, cutting depth: 1-5mm

Features for cnc plasma cutting machine
1) Advertising Portable cnc plasma cutting machine price adopt bench-gantry structure, welding after the vibration aging treatment to eliminate stress, so that in the long-term use of no deformation
2)All mechanical drive system using rolling bearings and precision machining accuracy as 6 GB of precision gears mesh with the rack
3)Planetary reduce drive system, its input and output error of only 16 arc minutes, at the same time, in the horizontal and vertical structure of the gear drive, an increase of automatic clearance compensation device so that it can accurately drive the structure of the implementation of the directives issued by the CNC.
4) Take the initiative to end beam: Vertical track for the introduction of automatic clamping device-oriented structure and there is no eccentric clamping structure, relying on automatic detachable power-oriented structure to make it two. In the track combined with the smooth running of the department will not have a wheel clamp tight or lax-phenomenon

Advantages for cnc plasma cutting machine
1. Plasma power and cutting gun of our Advertising Letter cnc plasma cutting machine price with high quality, made by famous factories in China.
2. Cutting mouth, little and tidy and avoid second trimming.
3. Applied for metal sheet, aluminum slhet, stainless sheet, Titanium sheet and so on
4. High cutting speed, high precision, and low cost.
5. Plasma power: 20A-60A / 380V, the plasma power can be adjusted.
6. Plasma source adopts advanced integrated module control system, it ensures the high precision and stability.
7. With unique handling with breakpoint and interruption of power supply, it can move forward and backward according to the track.
8. Support Wentai, ARTCAM softwares, Type3 produce standard G code way document, also can change software to read AUTOCAD softwares
9. The control system uses the U-disk exchange processing document, easy to operate.
10. When machine working with water pump and tank provide circulating water cooling.
11. Difference with other factory cnc plasma cutting machine price, this machine use screw-ball as drive mode, which provide high precision for this machine.
Parameters:
Y axis adopts double motors with double drivers
X-Y-Z axis round rail, moving smoothly
With high accuracy (option: square rail)
Light beam design, good rigidity, lightweight and tiny movinginertia
Excellent performance on cutting 3D illuminated letters foradvertising and channel letters on metal surface board
Works together with other advertising machines, such as CNCrouter and others, improving working efficiency
Small cutting gap, no residua high cutting speed and low costadvanced CNC control system, Auto Arc, and arcing success rate over99%
Adopts well known plasma power supply and domestic cuttingtorch
Working area: 1,300 * 2,500mm/1500*3000
Cutting thicknesses: 0.5 to 15mm
Cutting speeds: 0 to 8m/minute
Moving speeds: 0 to 50m/minute
Power: 8.5 to 10.5kW
Input voltage: three-phase 380V
Power frequency: 50Hz
Files transfer: USB interface
Arc: untouched arc striking
Arc pressure adjuster
Details and images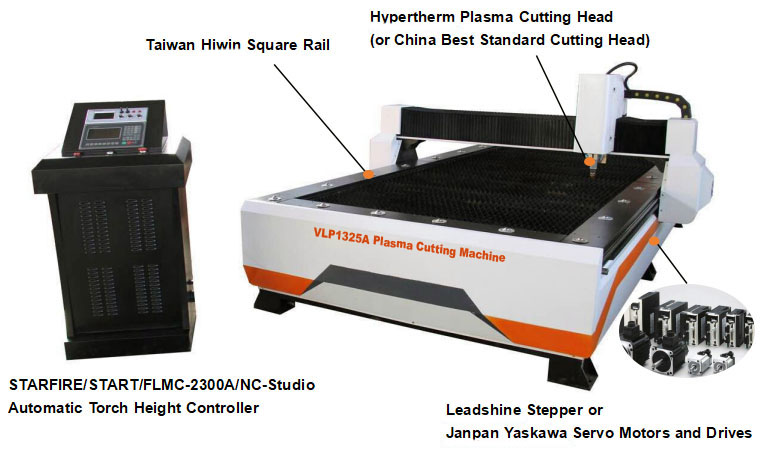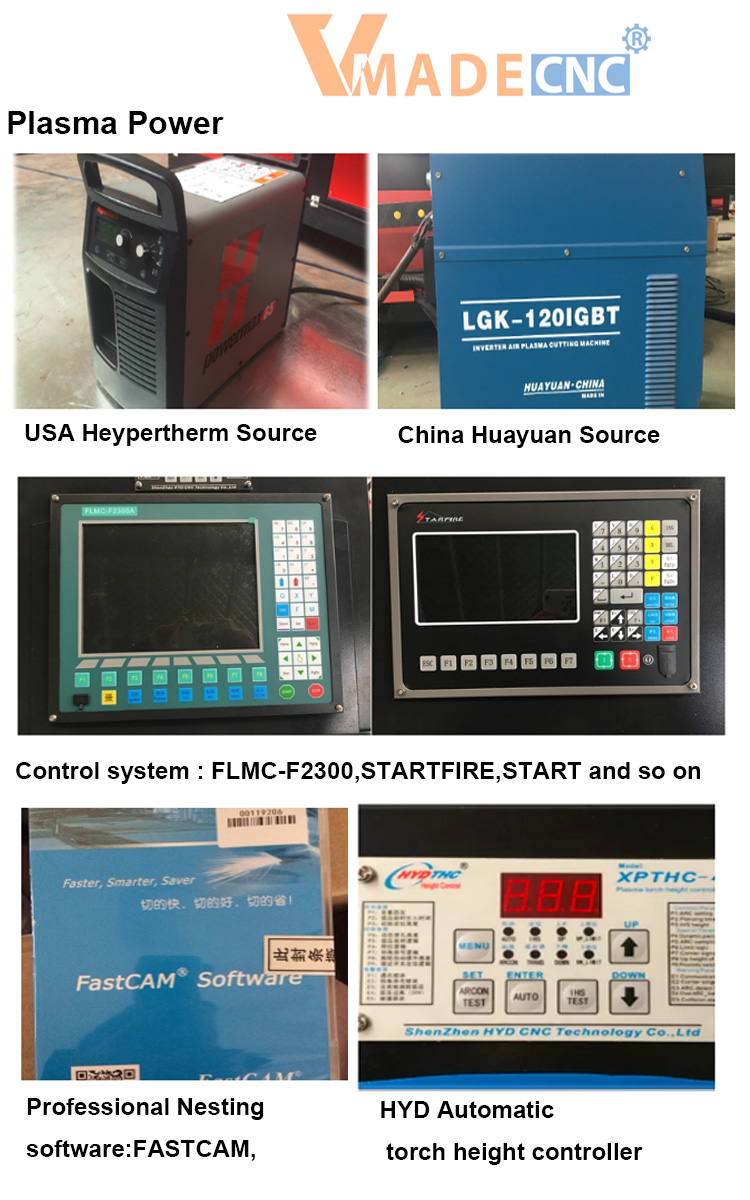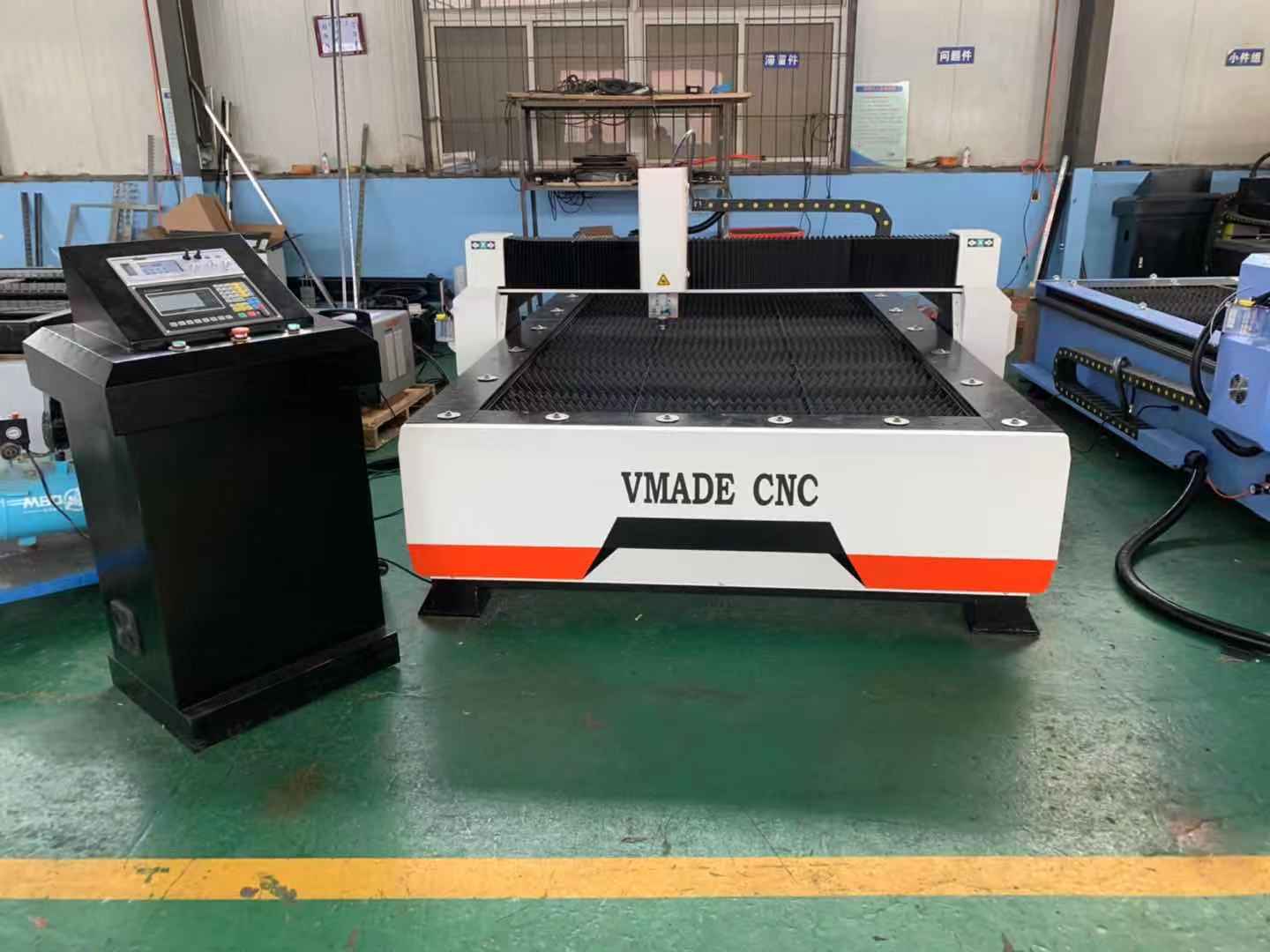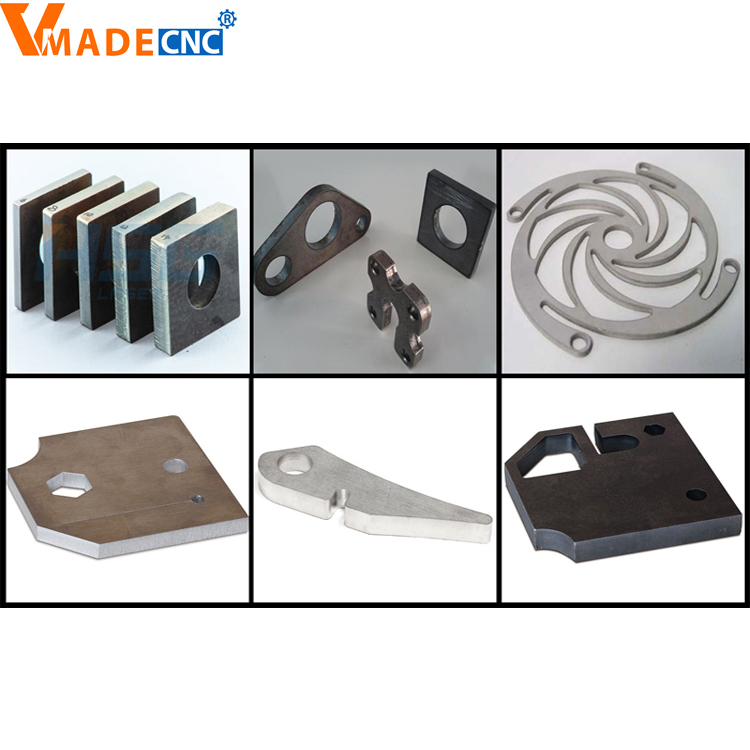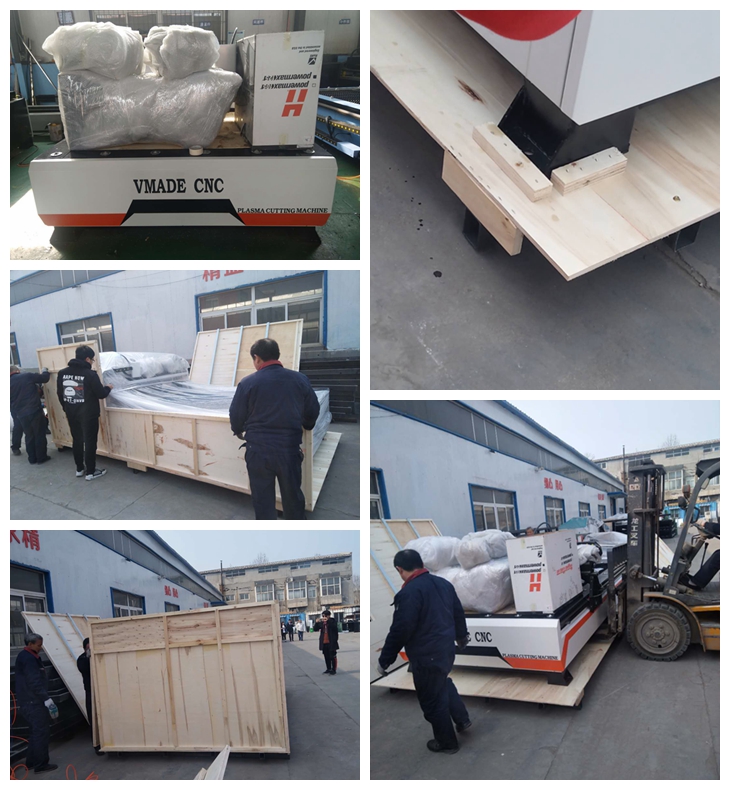 Customer feedback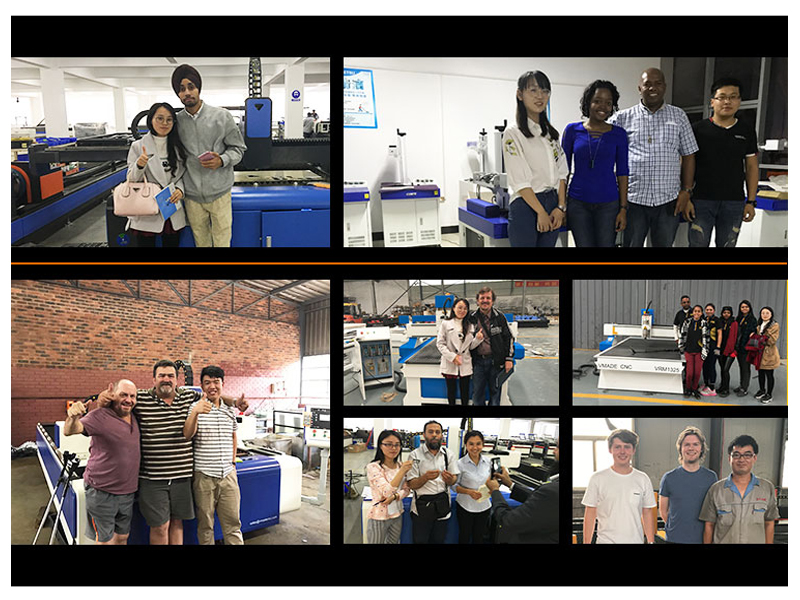 Company info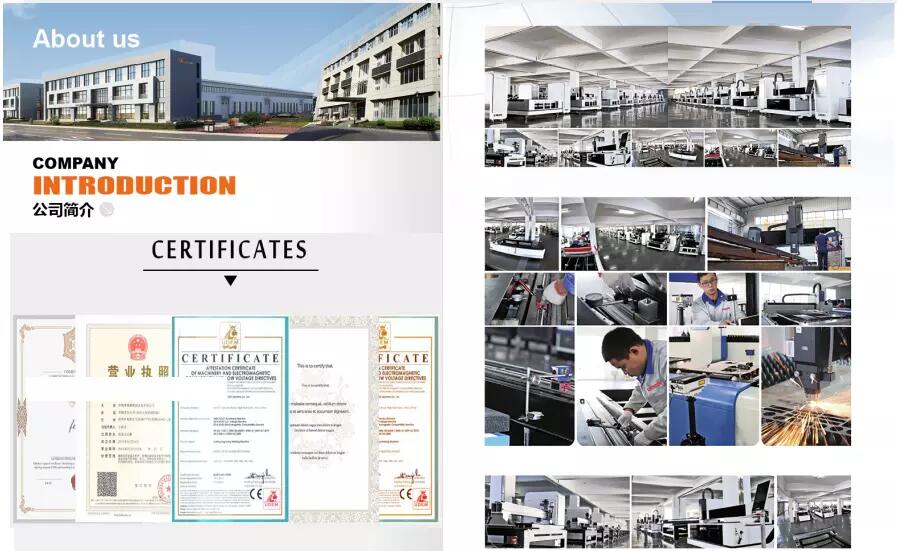 1. Technical support by phone, email or WhatsApp/Skype around the clock.
2. Friendly English version manual and operation video CD disk.
3. If needed, we can send our engineer to your site for training or you can send the operator to our factory for training.
After sales services:
Normal machine is properly adjusted before dispatch. You will be able to use the machine immediately after received machine. echnical support and service by email/WhatsApp/tel etc.
FAQ for Laser Cutting Machine:
Q1: There are so many machine types, which one should I choose?
A: Vmade Laser provides machine parameters in each product demo page, please kindly check technical data column. It is important to compare all data before choose the best prototype. Also, our sales team provides online services to resolve your confusion, feel free to contact us.
Q2: This is my first time buying your machine; I have no ideas about Vmade's machines quality?
A: Each machine is strictly produced based on the standard of ISO9000-2000, ISO14001-2004, GMC global manufacturer and CE certifications. Our products have CE certifications verified by TÜV SÜD, Bureau Veritas and etc.
Q3: When I got this machine, but I don't know how to use it. What should I do?
A:There are video and English manual with the machine. If you still have some doubts, we can talk by telephone or email.