Product Description
Shandong luteng is a professional CNC cutting machine and welding equipment automation research and development, design, manufacturing and sales of high-tech modern company.The company's main products are: Laser Cutting Machine, CNC flame cutting machine, CNC plasma cutting machine, CNC intersecting line cutting machine, profile steel cutting machine, welding machine and other CNC cutting and welding equipment.

1.Economical and Practical,especially for small and medium-sized enterprises;
2.Small volume,light weight,easy to move,no occupying fixed site;
3.Preset graphics database,can store over 1000 cutting program files;
4.Motors,drives,electromagnetic valve,and other important components,all use well-known brands at home and abroad;
5.Reserve plasma cutting function interface,support for plasma cutting;
6.Electric hoist,convenient ant quick.
Technical Parameters
o.

Technical specification

1

Model

LT-1525

LT-1530

LT-1755

2

Power source

AC 220±10%VAC 50/60Hz 220W

3

Cutting mode

O2/C3H8 or C2H2

4

Effective cutting range(mm)

1500*2500

1500*3000

1700*5500

5

Plasma cutting gas

N2,O2,compressed air

6

Flame cutting gas

Oxygen+ propane or acetylene

7

Cross beam width*guide rail length (mm)

2000*3000mm

8

Cutting speed mm/min

50-10000mm/min

9

Flame Cutting thickness (mm)

5-150 (Oxygen + acetylene or propane)

10

Plasma Cutting thickness (mm)

2-20mm

11

Move precision

±0.2mm/m

12

Torch

Flame, electric height adjustment(±60mm)

13

Cutting system

Start control system

14

Host weight(kg)

19

15

Total weight(kg)

100

120

150

16

Gas pressure(Mpa)

Max.0.1

17

Oxygen pressure(Mpa)

Max.0.7

18

Type of gas

C3H8 C2H2

19

Emergency stop

Yes

20

Working temperature

-5~45℃

21

Power

8.5kw

22

Plasma power

60A OR 100A

23

ARC

Untouched arc striking

24

Processing Materials

Iron, steel aluminum sheets, galvanized sheets, Titanium plates
Product Pictures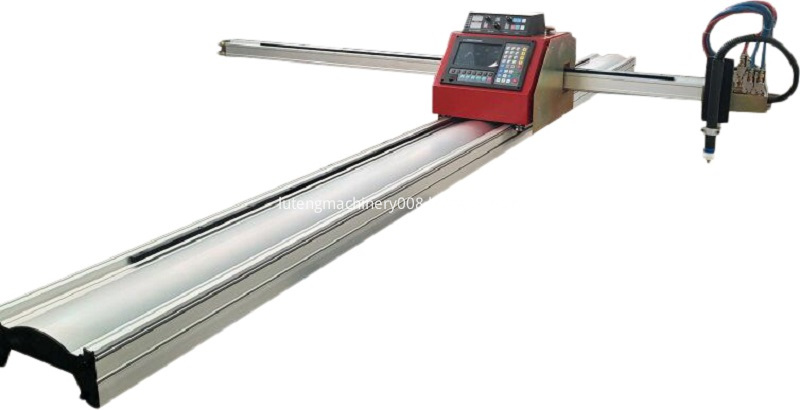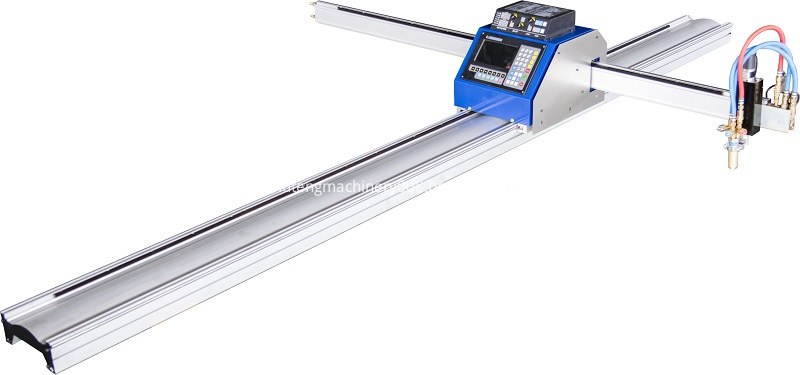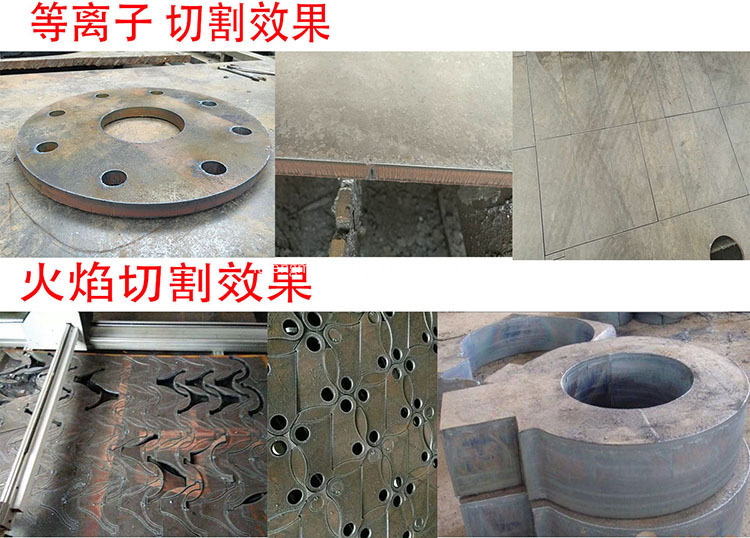 Company Information
Shandong Luteng Building Equipment Co., Ltd. is a professional bending machine manufacturer in China, which was established in 2014 and located in the hometown of Confucius and Mencius -Jining City, Shandong Province. Our main products are: CNC Stirrup bending machine, Double head bending machine, Cage welding machine etc..
The company has a strong research personnel, with rich experience and the production of innovative thinking. We are able to provide our customers top quality products, competitive price, fast delivery and satisfactory service.We also can customize non-standard machines according to your requirement.
Meanwhile, we can also offer overseas installation, training, maintenance, commissioning for each client and confirm they can operate Luteng machine properly and enjoy the high performance and best service during operation.
We sincerely welcome domestic and international public communication calls and inquiries.
Hopes our absolute sincerity cooperation, creates magnificently on the basis of mutual benefit, create brilliant!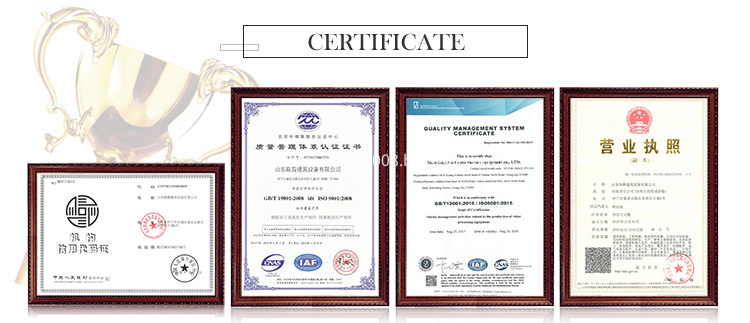 FAQ
Q: What's the producing time and delivery time?
A: Order less than 5 pcs, we have stock, delivery to Shanghai port about 5 days. And order more than 5 pcs, about 10-15 working days.
Q: What's the MOQ?
A: 5 pcs. For sample order, 1 pc is OK, there's extra port and delivery charges.
Q: What's the departure port?
A: Usually Shanghai port, Guangzhou, Qingdao, Tianjin and other Chinese port is also OK.
Q: What's the packing?
A: Iron Pallet and Polly wooden cases (no fumigation needed)

Q: What`s the payment term?
A: T/T, L/C, West union, PayPal.
Q: Can I change the motor to my local voltage and frequency, Is there any extra charge?
A: Yes, we can change the frequency and voltage to your local standard. (we can make 220V/380V/410V/415V, and 50HZ/60HZ)
There`s no extra charge.
<<<< Steel Bar Bender,CNC Rebar Bender,Steel Bar Straightening and Cutting Machine,CNC Steel Bar Stirrup Bender,
Five Head Bender
5 Head Reinforced Steel Bender
Cnc 5 Head Rebar Stirrup Machine






Double Head Bender
double Head Reinforced Steel Bender
Cnc double Head Rebar Stirrup Machine